Our Services
Traffic Management
See How We Can Help
Need a traffic management solution for your next project? From installation to bump-out, we have an extensive range of traffic management products and systems to make it happen. From traffic barriers to variable message boards, Coates Engineering Solutions is your one-stop shop for traffic management.
Turn-key solutions
Coates Hire offers end-to-end under one purchase order or contract. We offer design, documentation, supply, delivery, installation, project management and dismantle services, making Coates Hire your one stop shop for projects of any size and complexity. Speak to us today and find out how Coates Hire Solutions can help with your project.
Equipment supply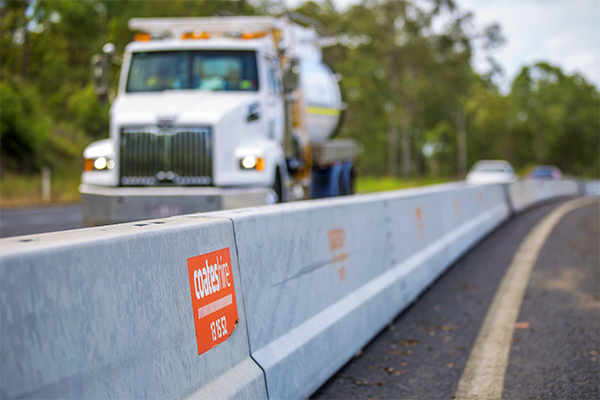 Whether you need a few barriers or a total traffic control system, we have the equipment range to keep your site on track:
• Barriers including delineators, traffic barriers, fencing and our innovative plastic barriers Armorzone
• Electronic traffic equipment including variable message and speed limit signs, portable traffic lights, trailer mounted attenuators and arrow boards
• The innovative Portaboom – a remote-controlled boom gate that ensures the safety of traffic controllers and establishes automatic safe zones on site
• Environmental solutions including rumble grids, steel plates, temporary bridges and wheel wash baths
• Other traffic control equipment including bollards, safety signs and batons
Installation services
Need a safe and efficient traffic management solution? Our team of experienced installation specialists can assist from bump-in to bump-out to ensure traffic flow around your site runs smoothly and safely.
WHY COATES HIRE?
Customer stories
BMD
A success story
Learn More
BARANGAROO
Reaching for the Sky
Learn More
ETON RANGE
Smoothing the Mountain
Learn More
More Case Studies
Customer stories
BMD
A success story
Learn More
BARANGAROO
Reaching for the Sky
Learn More
ETON RANGE
Smoothing the Mountain
Learn More
More Case Studies