R&D Innovation & Partnerships
By combining our industry expertise and deep understanding of your business with the research capabilities of leading universities, we're bringing new products to market to give you the edge.
Monash University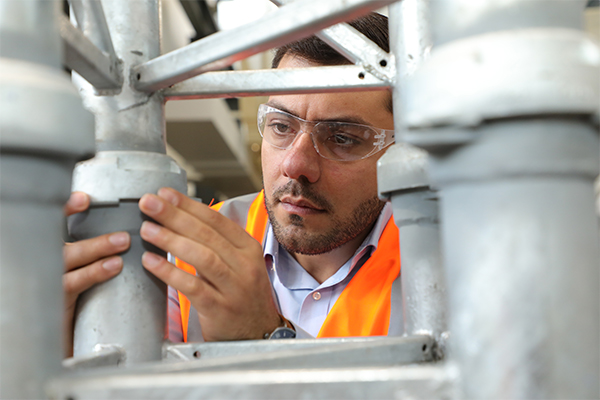 As part of Coates' multi-year, million-dollar R&D partnership with Monash University, our engineers are working with PhD students from the Civil Engineering Department to develop lighter, yet stronger temporary works products.

By using lightweight steel, the shoring and propping products will require less labour, handling, storage, transport, installation and de-installation. Alongside time and cost savings, this increases safety by reducing the likelihood of manual handling injuries and results in a lower carbon footprint.
Quadshore 150 is the first of three projects to be completed. With a capacity of up to 170 tonnes, it is the lightest heavy-duty structural propping system available anywhere in the world.

For the latest product news, visit our media hub or follow us on LinkedIn.
Designing safer solutions
We're always striving to improve workplace safety, compliance and, ultimately, profitability on your site by designing new and improved products.

Recent innovations include our versatile and integrated suite of shoring safety products including personnel excavation safety handrails, as well as ingress and egress solutions.
The Coates Rescue Davit Kit, EasyGuard Handrail, KeepSafe Handrail and KeepSafe Ladder Access Platform and Walkway not only reduce the possibility of injuries, but are robust, easy to use and suitable for all site conditions.

Want to improve safety during your excavation works? Talk to the team today.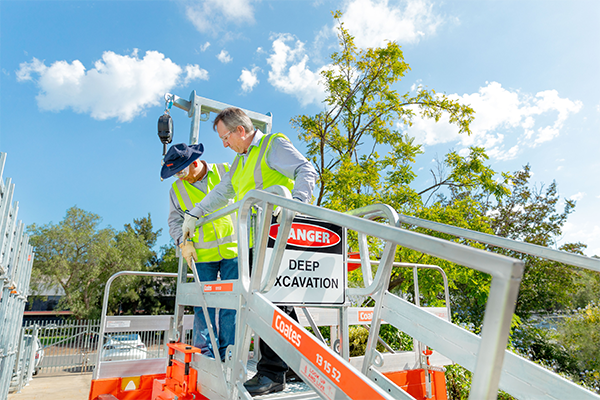 Temporary Works Forum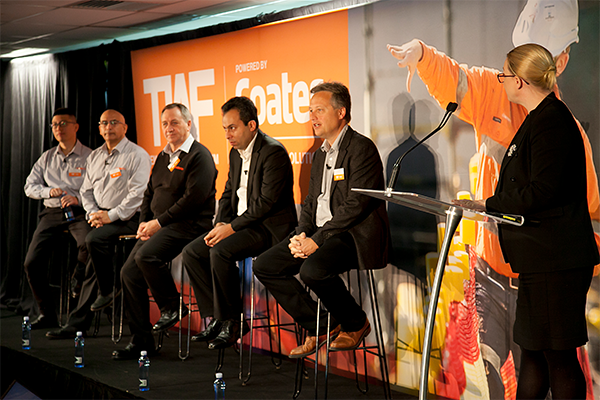 Did you know Coates Engineering Solutions hosts an annual series of Temporary Works Forums across the country for principal contractors, sub-contractors and consulting engineering firms?

The forums provide the opportunity for industry stakeholders and academics to identify challenges in temporary works engineering and discuss the best practices and disruptive innovations that will help us tackle them together.
For more information, please contact the team.


Engineers Australia
Engineers Australia is the trusted voice of the engineering profession and many of our team have the sought-after Chartered Engineer credential overseen by the association.

We've also partnered with EA to showcase our temporary works engineering capabilities to their members and provide subject matter expertise for the association's webinars and blogs.
Read more about Engineers Australia.