Australian construction companies will soon have the world's safest and most efficient excavation shoring systems thanks to a three-year, $450,000 research partnership signed between Monash Civil Engineering and Coates Hire.
Monash Civil Engineering and Coates Hire have joined to develop lightweight, high-strength ground support systems. The University's engineers, led by Dr Amin Heidarpour—Head of Structural Engineering—have spent the last six years developing high and ultra-high strength steel in structural elements and this partnership will take their research out of the labs and onto construction sites.
The Coates Hire research partnership will support a number of PhD projects under Dr Heidarpour's guidance, mostly focused on lighter but stronger temporary engineering solutions, such as struts, props and walers used in making excavations safe and efficient.
Dr Heidarpour says improvements to struts and props can create savings in construction.
"When excavating, construction workers need to keep the earth stable with thick and heavy shields and props which require significant time for installation. By using innovative high-strength steel structural elements, there is a reduced need for the weight, which means less labour and saves the construction time and money".
Coates Hire is Australia's leading equipment hire company. The Coates Hire Service division designs, certifies and installs trench shoring, structural propping and water management services to a diverse range of construction and civil clients.
Coates Hire Executive General Manager Jeff Nicol says, "the company is constantly seeking to innovate and improve services to clients, and we are willing to support R&D to help our clients achieve safe, sustainable and affordable engineered solutions."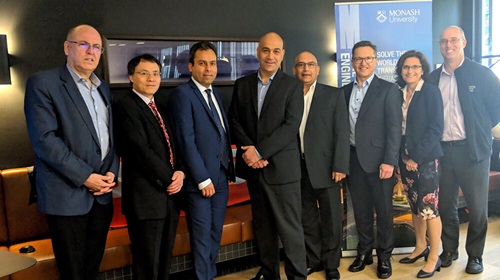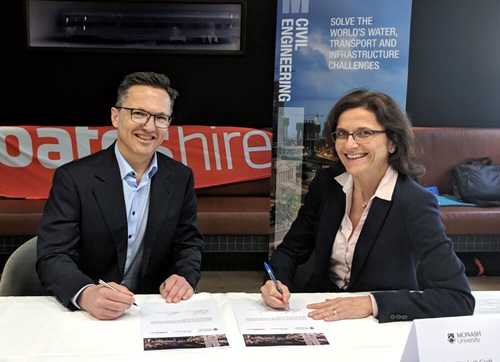 Professor Elizabeth Croft signs partnership agreement with Mr Jeff Nicol, Exec GM of Coates Hire