Pumps & Fluid Management
When you need to move water on a construction site, tunnelling project or remote mine site, our Product Specialists will advise you on the right technique and pump for the job. Plug in and pump yourself, or ask about a turnkey solution including installation and monitoring.

Site dewatering
Our team of geotechnical engineers, technicians and licensed drillers can design, supply and install a variety of dewatering systems, including sump pumping, wellpoint, deep wells, bypass and dredging.
Sewer bypass
For the temporary bypass of sewage, Coates has a full range of pumps, test plugs, float switches, hoses and fittings. For total peace of mind, we can provide fully compliant flow management and emergency response plans.
Huge pump fleet
Coates has one of Australia's largest pump fleets, ranging from small submersible pumps to large and powerful units for high-volume dewatering applications. Our range includes:
- Diesel and electric pumps
- Hydraulic and electric submersible pumps
- Mine spec high head pumps
- Silenced canopy pumps
- Diaphragm pumps
- Flood pumps
- Slurry pumps
- Pumps with telematics and SMS alarms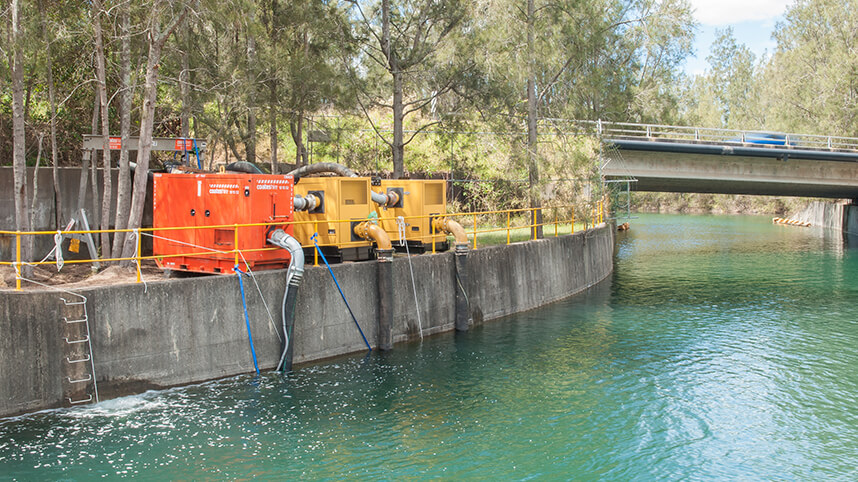 Related Resources