Air Conditioning
Temperature extremes can impact your operations and affect the health and safety of your workforce. Whether you need to cool temporary structures for an event or keep IT servers cool, our plug-and-play, high-capacity air conditioners can be quickly deployed to provide immediate relief.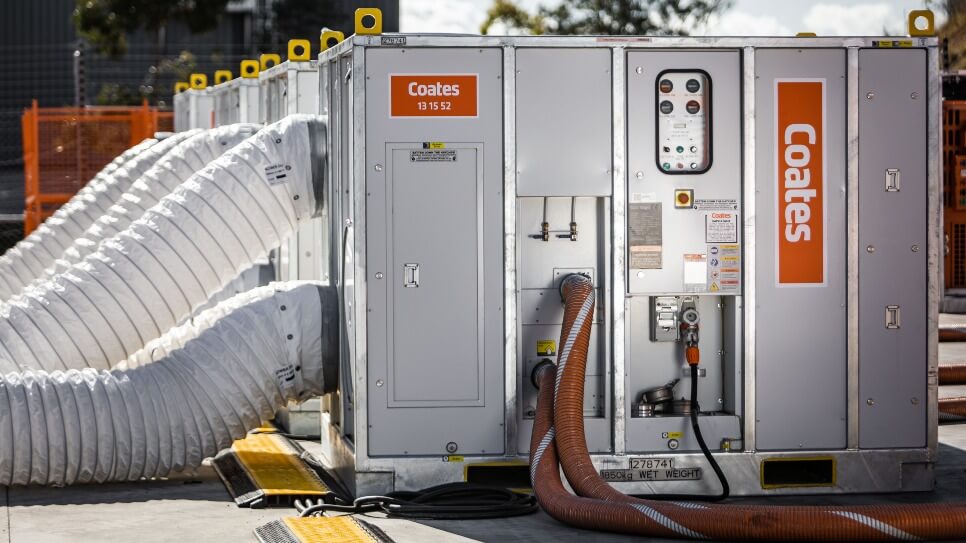 Industrial shutdowns
Combining our packaged air conditioners or air handling units with exhaust fans and filter boxes, our Product Specialists will design a temporary climate control solution to ensure your maintenance teams can work safely in confined spaces, extremely hot conditions or poorly ventilated areas.
Critical environments
From data centres to remote mines, we'll help keep your critical operational systems functioning in the event of a breakdown. Our cooling equipment can be rapidly deployed and integrated with existing building infrastructure or used to spot cool sensitive goods or equipment.
Warehouse cooling
Looking to crash cool produce, assist with harvest or maintain temperatures for perishable or sensitive goods? Let our team design a bespoke, high-capacity cooling solution from our fleet of chillers, air handling systems and air-cooled package units. Our low-temperature chillers, meanwhile, are ideal for cool rooms, with options to maintain space or air-envelope temperatures as low as 2°C.
Events
For temporary climate control at your next event, Coates has a huge range of large capacity air conditioners and fans for hire. Combined with our extensive experience in power generation and distribution, you can be assured of performance and reliability.